Keynote Speakers | 主旨报告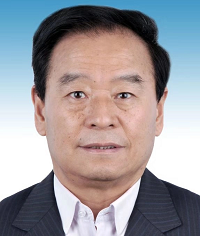 王军成是中国工程院院士,国家海洋监测设备工程技术研究中心主任、海洋监测技术专家
王军成长期从事海洋环境监测技术研究与仪器装备研制工作,创建了海洋动力环境浮标监测技术理论,构建了海洋资料浮标技术体系,提出浮标系统状态专家诊断模型和浮标随波特性分析及数字积分方法,为支撑建设中国业务化海洋环境监测浮标网做出了重要贡献 。王军成出版学术著作4部,主持国家"863计划"项目、军工科研项目10余项、省部级项目20余项,于2001年和2018年分别获国家科技进步二等奖,2014年获山东省科学技术最高奖,获省部级科技进步一等奖3项,领衔创建的"海洋环境监测技术创新团队"被评为山东省十大优秀创新团队。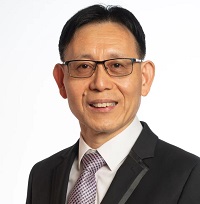 Prof. Wenju Cai (Fellow of the Australian Academy Science)
Director, Centre for Southern Hemisphere Oceans Research (CSHOR)
Speech Title: Changing El Niño-Southern Oscillation in a Warming Climate
Dr Wenju Cai is a CSIRO Chief Research Scientist. With over 25 years of research and leadership experience, his interest spans from   dynamics, mechanism  and  impact of climate variability in the tropics (such as El Niño-Southern Oscillation and the Indian Ocean Dipole), and in  the Southern Ocean,  through to climate change detection and attribution, and to impacts of individual forcing factors of increasing carbon dioxide, increasing anthropogenic aerosols, and stratospheric ozone depletion in observed changes and future climate projection. He specialises in conceptual nonlinear frameworks for strong El Niño, La Niña, and the Indian Ocean Dipole, uncovering their nonlinear dynamics, global impact and their change under global warming.   His service to scientific communities includes contributing authorship to IPCC reports, co-Chair of World Climate Research Programme CLIVAR Pacific Panel during 2009 – 2015, a member of the CLIVAR Scientific Steering Group (2016-2018) and its co-Chair (2019-ongoing). He is a Fellow of Australia Academy of Science, Fellow of American Meteorological Society, and Follow of American Geophysical Union.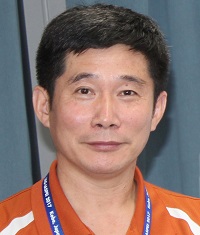 Prof. Jianli Chen
the Hong Kong Polytechnic University, China
Speech Title: Satellite Gravimetry and Applications in Ocean Science
Dr. Jianli Chen is a Strategic Hiring Scheme (SHS) professor in the Department of Land Surveying and Geo-Informatics, The Hong Kong Polytechnic University. Before moving to Hong Kong, he had spent 28 years of his academic career at the Center for Space Research, University of Texas at Austin. Dr Jianli Chen is a world renowned expert in space geodesy and its applications in Earth sciences. He has been working on topics related to global climate change and geophysical applications of space geodetic techniques, including satellite gravimetry, satellite altimetry, and other geodetic measurements for nearly 30 years. He has been extensively involved in data processing, results validation, and geophysical interpretation of the Gravity Recovery and Climate Experiment (GRACE) satellite gravimetry mission, and is a leading science team member of both the GRACE and GRACE Follow-On missions. He is a fellow of the International Association of Geodesy, and has severed as the chair of the IERS Special Bureau for Hydrology since 2004, and co-chair/chair of the IAG Commission 3.3 (Earth Rotation and Geophysical Fluids) since 2012. A crowning distinction of his decorative career was the 2005 US Presidential Early Career Awards for Scientists and Engineers (PECASE), the highest honor bestowed by the United States government on early career scientists and engineers (he was the first PECASE awardee in related science field). He has published over 120 refereed journal publications, with about half as lead author.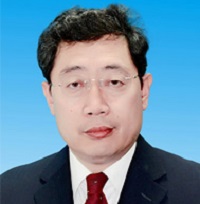 Fangli Qiao (Academician of the European Academy of Sciences, Academician of the International Eurasian Academy of Sciences)
First Institute of Oceanography, MNR, China
Speech Title: New Generation Ocean-related Models Development and Applications
Dr. Fangli Qiao, Academician of Academia Europaea, Decade Advisory Board member (DAB) and Executive Planning Group (EPG) member of UN Decade of Ocean Science for Sustainable Development, Co-editor-in-chief of Ocean Modelling, Co-chair of UNESCO/IOC/WESTPAC, Scientific Steering Group (SSG) member of WCRP/CLIVAR and Governing Council member of the North Pacific Marine Science Organization (PICES), is the Chair Professor of Physical Oceanography Lab and the Deputy Director General of the First Institute of Oceanography (FIO), Ministry of Natural Resources of China. His research interests cover ocean dynamics and circulation, ocean turbulence, air-sea interaction, ocean and climate model development etc. He established the non-breaking surface wave-induced mixing (Bv) theory and discovered the Bv generation mechanism of wave-turbulence interaction based on in-situ observation. The Bv theory has been used by tens of research centers from different countries and all ocean and climate models tested have been dramatically improved, including GFDL model (USA), NEMO model (Europe), FESOM model (Germany), CROCO model (France) etc. He revealed the key roles of surface waves in air-sea interaction. He developed the first in the world new generation surface wave-tide-circulation fully coupled ocean model (FIO-COM) which dramatically reduces the ground challenge for half century of too shallow simulated mixed layer depth in the upper ocean, overestimated sea surface temperature (SST) and too clod subsurface temperature especially in summertime; the atmosphere-ocean-wave coupled Typhoon/Hurricane model (FIO-AOW) which greatly enhances the Typhoon intensity forecasting ability which has been a bottleneck for several decades; and the earth system model including surface waves (FIO-ESM v1.0 and 2.0) which kills more than half of the ever-standing SST biases. He received numerous academic awards including Wooster Award of PICES, State Scientific Innovation and Pioneer Award of China etc. He has more than 400 publications on peer-review scientific journals with citations more than 9800 times.